Friday, 4 May 2007
Girl in the Spotlight: Kate Moss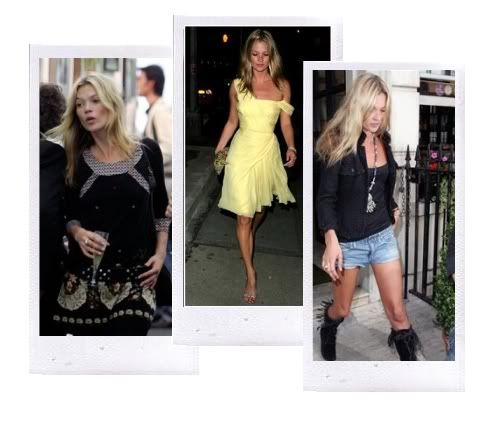 You can't have missed all the hype over the Kate Moss at Topshop collection. From what I've heard, it was quite a civilised affair, especially compared to the Primark opening on Oxford Street last month. But then we ask ourselves, why are so many of us willing to queue up, and in some cases bidding triple the retail price, to get a bit of Kate Moss?

The general opinion is that the actual clothing itself isn't anything particularly special and some a copy of pieces Kate Moss has actually been seen in. I like a few of the pieces, in particular the waistcoat and shorts but would probably struggle to pull them off. But it's not really about the clothes is it? It's the thrill of the 'Kate Moss' brand.

The girl from Croydon was first spotted at the age of 14 at the JFK Airport in New York. Since then she has become an iconic figure. Even after the "cocaine scandal", you cannot flick through a magazine without seeing Kate in a variety of advertising campaigns. Any magazine with Kate Moss on the cover is sure to sell well. She seems to pull together outfits effortlessly and has the rocker Peter Doherty has her boyfriend. Kate has become a style icon, that many women look up to. In my opinion, we've all been stamped with Kate Moss.




oh and if you want more details about the launch of her Topshop collection, Catwalk Queen is the place to go. excellent coverage, i have to say.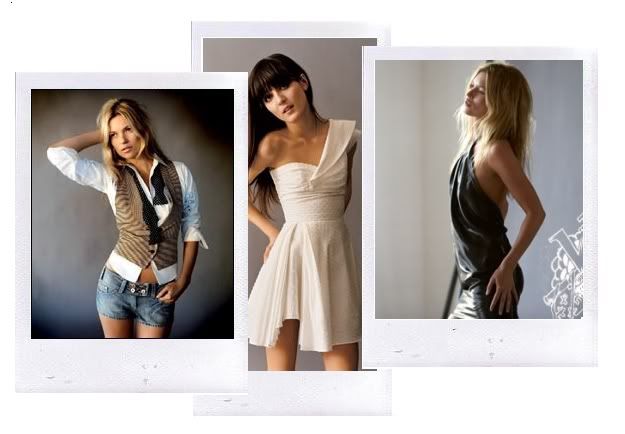 ---